Reading is a fundamental skill that, if encouraged early on, can lead to your child becoming a lifelong reader. But in a society where children are becoming addicted to technology, it can be difficult to get them to read. So, why not try introducing them to light novels? 
Here are 5 of the best websites to read light novels:
BarnesandNoble.com
InternetArchive (Archive.org)
RoyalRoad.com
WebNovelOnline.com
WuxiaWorld.com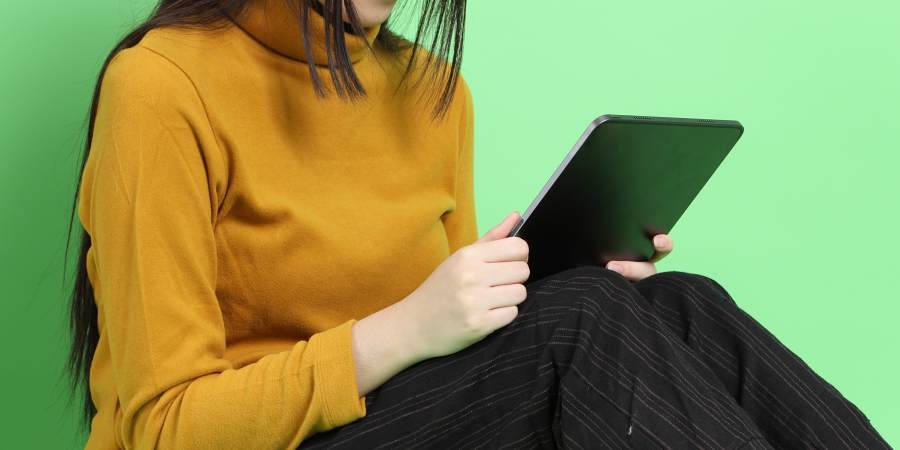 The rest of this article will explain why these are our top 5 choices for the best websites to read light novels. With these five options, I am sure your child will find something they enjoy reading. 
1. BarnesandNoble.com
When Barnes & Noble released the NOOK, their version of the Kindle, it opened up the ability for readers to be able to purchase and download books on the go.
So it should be no surprise that they would have light novels on their app. You can download the Barnes & Noble NOOK app for free and start looking for the newest light stories to read. With its easy-to-use features, your child will be reading a new light novel in no time.
You can also save light novels for your child to read at a later date, meaning they will have a never-ending supply of reading material!
And should your child move to physical books, Barnes & Noble has an excellent in-store selection of light novels where they can discover new favorites or have physical copies of old ones.
The Top Light Novels on BarnesandNoble.com
If you are unsure of where to start, here are some of the top light novels on this website:
Death March to the Parallel World Rhapsody, (light novel) by Hiro Ainana
Re:ZERO – Starting Life in Another World – Vol. 19 (light novel) by Tappei Nagatsuki 
Classroom of the Elite (Light Novel) Vol. 6 by Syougo Kinugasa
2. Internet Archive (Archive.org)
Internet Archive is an excellent website for finding light novels. The site's collection is constantly growing, with new books added on a daily basis. With new, old, and translated works, your kid will indeed find something they will enjoy.
Type "Light novels" into the search bar at the top of the page, and within seconds, they will have hundreds of options before them. You can search for novels by relevance, how many views they have, popularity, and more!
One of the most significant features of choosing this website is that it lets you stay organized. It lists everything you are reading, tracks your reading progress, and bookmarks where you left off. The list feature will make it much simpler for your child to keep track of their favorite novel and want to continue reading them.
The Top Light Novels on Internet Archive (Archive.org) 
If you are unsure of where to start, here are some of the top light novels on this website:
That Time I Got Reincarnated As A Slime by Fuse
Classroom of the Elite Volumes 1-11 by Syougo Kinugasa
Omniscient Reader's Viewpoint by Sing-Shong
3. RoyalRoad.com 
Royal Road is not only an excellent site for finding light novels but also for publishing them as well! The website is constantly being updated with brand new chapters from the authors on the site, meaning there is an endless supply of reading material at your fingertips. 
Under the "Read" section of the website, you can choose from best-rated, trending, new releases, and more. There is even a "Surprise me!" option where the site will give you a random book to start reading. 
We think the "Surprise me!" option is an excellent idea for those children who might not know what to read.
Your child can also follow their favorite authors, favorite the novels they enjoy, or mark a novel they are interested in to read later.
And with such a vast selection of genres, you might even find a novel you enjoy. 
The Top Light Novels on RoyalRoad.com
If you are unsure of where to start, here are some of the top light novels on this website: 
Mother of Learning by nobody103
The Perfect Run by Maxime J. Durand (Void Herald)
Super Minion by Gogglesbear 
4. WebNovelOnline.com
WebNovelOnline has a wide range of genres to cover any reader's interest. From Action to Xuanhuan, your young reader will find something they will like.
One of the best aspects of this website is that they have an audiobook option. So if, for some reason, your young reader is unable to read the novels themself, they have the opportunity to listen to them instead.
Some of the novels on this website, like the novel Martial God Asura, has over 5000 chapters. 
The Top Light Novels on WebNovelOnline.com
If you are unsure of where to start, here are some of the top light novels on this website:
The Beginning After The End by TurtleMe
Genius Doctor: Black Belly Miss by North Night
Dragon-Marked War God by Su Yue Xi
5. WuxiaWorld.com
WuxiaWorld is one of the most popular websites for light novel reading. They receive millions of views every day and are a brand name in Chinese-to-English novel translation, and have been mentioned in several other articles. 
Also, they had a booth at the 2022 San Diego Comic-Con, and if you know anything about SDCC, you know how big of a deal it is. 
With hundreds of novels on their site, your child will indeed find one they will enjoy. We recommend finding one you want to read together to make the experience extra special for both of you. 
The Top Light Novels on WuxiaWorld.com
If you are unsure of where to start, here are some of the top light novels on this website:
Overgeared by Park Saenal
Emperor's Domination by Yanbi Xiaosheng 
Nine Star Hegemon Body Art by Ordinary Magician