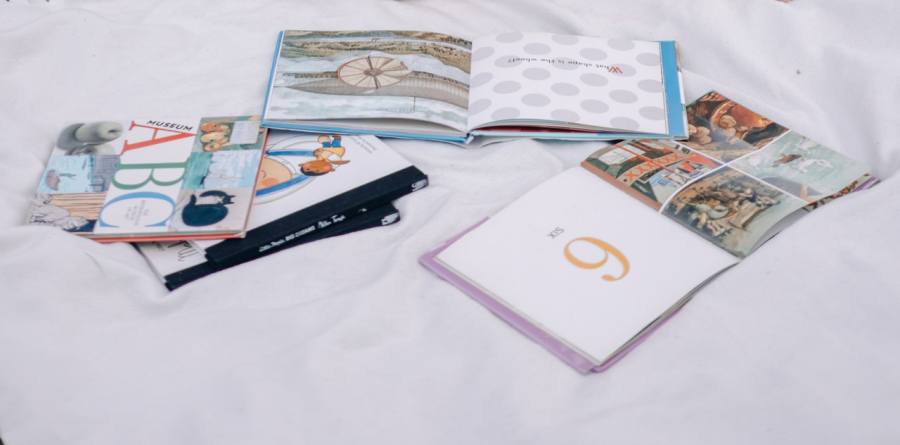 Since we are in the digital age, many people wonder if children's books are worth anything. Libraries are closing due to the low demand for books, and digital copies are beginning to take over. Seeing as this is the case, you may be questioning how children's stories could be valuable.
Some children's books are worth something. Considering the book's condition, age, and rarity, children's books from past years can be incredibly valuable (the classics especially). Not only do children's books hold monetary value, but they also harbor core memories and can be passed down.
Stories can promote social and moral development, so exposing children to certain books will develop their emotional intelligence and IQ during their formative years. In this article, I will further explain how children's books are of monetary value and why they are worth more than the economic value they hold.
What Are Children's Books Worth?
Children's books are sometimes worth hundreds of dollars. When the popularity of a book decreases, the price increases. The most valuable books are the ones that are almost out of print or are no longer printed. The rarity, age, and condition of books make the price go up or down.
Although most children's books are not that valuable, some people consider vintage children's books as collectibles, so they are willing to pay good money for them if you're looking to sell yours.
According to The Sun, some of the most valuable children's books include:
The Giving Tree, by Shel Silverstein (1964)- $4726
Where the Wild Things Are, by Maurice Sendak (1963)- $6890
The Cat in the Hat, by Dr. Seuss (1957)- $1125
The Tiger Who Came to Tea, by Judith Kerr (1968)- $866
The Polar Express, by Chris Van Allsburg (1985)- $643
The Gruffalo, by Julia Donaldson (1999)- $218
The Little Engine That Could, by Watty Piper (1930)- $177
What To Consider if You Want To Sell Your Children's Books
If you are looking to sell your old children's books, you will need to look at them and figure out how rare and valuable they could be on the market. For the most part, older books in mint condition will sell best and for the most profit. However, it's not always possible to find a rare book still in excellent condition.
Consider What Condition the Book Is In
Not everyone will be willing to buy a book that has gone through some wear and tear. However, if your book is already quite valuable, a bit of age or marks on the pages will only lower the price a bit. Still, if elaborate crayon drawings and stains are on the pages, your book might not fetch the prime price.
Pen or crayon markings, torn pages, and stains of any kind will bring down the value of any book.
However, since it is a children's story and is likely quite old, imperfections are inevitable and expected from a vintage book. The books in the best condition are the ones you should consider selling.
However, ensure you aren't selling a book with water damage and missing pages, as this can seriously affect its worth.
If you find a buyer willing to purchase your book without it being in mint condition, you have hit the jackpot. You can search eBay, Amazon or consult with a private buyer to see how much your books are worth and what people are willing to pay.
Research the Rarity and Age of the Book
Find out if the book you want to sell is still being printed or not. Out-of-print books are no longer being published, such as The Big Golden Book of Elves and Fairies, by Garth Williams and Jane Warner (1951).
Out-of-print books are rare and often difficult to find unless digital copies are available, and the longer a book has been out of print, the harder it will be to acquire a hard copy. That rarity is what will drive up the price.
A book's age is a determining factor of how much it's worth. Books over 50 years old are typically considered vintage. However, bear in mind that just because a book is old does not mean it is valuable, and a book's age is just one factor that determines its worth.
Another aspect you can consider is the importance of the book. If it is a popular collectible or highly sought-after volume, there is a good chance you could make a pretty penny from it.
How Can a Child Benefit From Reading?
Books that flopped when first released to the public will never be valuable. That's because the demand for these books is likely nonexistent. However, books that have become staples for children's reading are the most valuable since they offer the most benefits for kids who read them.
A child can benefit from reading since it is a form of entertainment that can expand a person's knowledge and understanding of the world. Reading can strengthen a child's writing capabilities and increase their ability to concentrate and empathize with others.
Having a child read or reading to them is beneficial in the following ways:
It enhances their concentration and basic literacy skills.
It promotes academic performance.
It expands their vocabulary.
It nurtures their imagination- ultimately inspiring creativity.
Reading offers the opportunity to develop their moral compass. Certain books provide a tale of right or wrong choices. Moral-based stories prompt the reader to determine what they would've done in a particular situation, therefore developing their definition of right and wrong or good and evil.
Reading promotes critical thinking.
Reading is beneficial for many reasons, and the skills that children develop from reading are timeless.
Children's Book Recommendations
So, let's take a quick look at some of the most popular kid's books that have remained classics for many years. When found in mint condition, these books can fetch a high price if they're first editions. That's because everyone wants them in their library!
So, here are some of the most valuable and classic kid's books that you should consider keeping on your bookshelf:
Carroll, L, Maqueira, E. (1865). Alice's Adventures in Wonderland. Macmillan.
Kipling, R. (1894). The Jungle Book. Macmillan.
Baum, F, L. (1900). The Wonderful Wizard of Oz. George M. Hill Company.
Potter, B. (1901). The Tale of Peter Rabbit. Frederick Warne & Co.
Barrie, M, J. (1904). Peter Pan. F. D. Bedford.
Grahame, K. (1908). The Wind in the Willows. Methuen.
Garnett, E. (1937). The Family from One End Street. Frederick Muller.
White, H, T. (1938). The Sword in the Stone. HarperCollins.
White, B, E. (1952). Charlotte's Web. Harper & Brothers.
Dahl, R. (1964). Charlie and the Chocolate Factory. George Allen & Unwin.
Rowling, K, J. (1997). Harry Potter and the Philosopher's Stone. Bloomsbury.
Dahl, R. (1961). James and the Giant Peach. Alfred A. Knopf, Inc.
Conclusion
Children's books are an essential part of a child's development. Not only do books hold monetary value, but they also hold sentimental value that you cannot replace.
Children's books can act as an heirloom that even your children's children could put to use. Old children's books are nostalgic, and they can bring families together. So, when you look at a children's book, it can be valuable in more than one way.
Sources