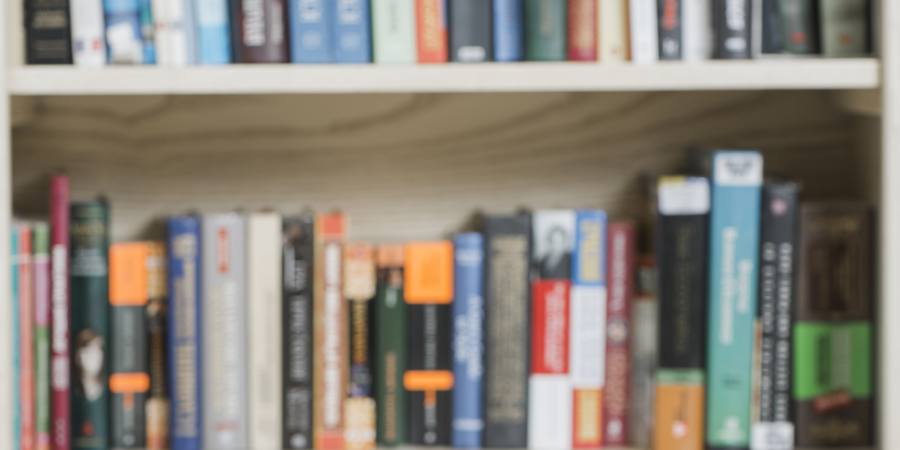 Everybody has their favorite book, whether it is a suspenseful thriller or a heart-warming romance. Books fill our lives with adventures and romance, but there are a lot of technicalities that writers need to consider when looking to get published.
The average number of pages in a book is between 200 and 400 pages. The length of a book varies by genre and can range from 500 to 150,000 words. Standard novels usually range between 70,000 and 90,000 words which average around 320 pages.
In this article, I will discuss the average word and page count per genre and explain what each category entails. I will also talk about why sticking to the standard book-length requirements is necessary to increase your chances of getting published.
Average Word and Page Count per Genre
Word count varies considerably from one genre to another. Most Novels are around 80,000 words. For more in-depth information on word counts, you can watch this YouTube video by Alexa Donne.
Here's a quick synopsis of how many words are in each category of books:
Picture Books: 0 – 1,000 words
Children's chapter books: 5 000 – 15,000 words
Short stories: 500 – 10,000 words
Novelettes: 7,500 – 17,500 words
Novellas: 17,500 – 40,000 words
Young Adult Fiction / Fantasy Novels: 40,000 – 80,000 words
Romance Novels: 50,000 – 100,000 words
Mystery / Crime / Thriller Novels: 60,000 – 90,000 words
Science Fiction / Fantasy Novels: 90,000 – 120,000 words
Historical Novels: 90,000 – 120,000 words
Non-Fiction Novels: 25,000 – 150,000 words
Books can be printed in different formats and fonts. Page counts use the standard publishing fonts, including Times New Roman or Arial, and 12-point type size with double spacing. Other spacing or fonts can make a difference in how many pages are in a book.
Children's Books
The page count will be substantially lower when it comes to children's books. Some picture books have little to no words, while older children will start reading chapter books with anything from 20 to 60 pages. However, the Harry Potter Series contain several more pages than that per book.
Short Stories and Novelettes
Short stories and novelettes can overlap in the word count. Short stories have 2 to 40 pages, whereas novelettes have between 30 to 70 pages. The main difference is that short stories do not have chapters.
Once a story is broken up into chapters, it becomes a novelette or novella, depending on the length.
Novellas
Novellas have become increasingly popular and range anywhere from 70 to 160 pages, and are well known throughout history. The Decameron was published in 1353 during the early Renaissance and consisted of over a hundred novellas, most of them written by Giovanni Boccaccio.
Young Adult Fiction and Fantasy Novels
This genre is focused predominantly on teenagers between the ages of 12 and 18, but many adults enjoy reading these books. Young adult fiction and fantasy books usually have 160 to 320 pages. Depending on the topic, these books might be classified as adult books by some critics.
Romance Novels
Romance novels are among the most popular genres you get and have numerous subcategories. These books are enjoyed by a broad audience across the globe and can have anything from 200 to 400 pages.
Historical romance is one category that is experiencing a lot of traction and is usually longer, ranging between 360 and 480 pages.
Mystery, Crime, Thriller, Science Fiction and Fantasy Novels
Mystery, crime, and thriller novels usually have 240 to 360 pages. Science Fiction and Fantasy Novels have a much higher word count and often have anywhere between 360 and 480 pages. Most of these, however, can go much higher, depending on the writer and topic.
Non-Fiction
Non-Fiction covers a wide range of books, from self-help to autobiographies. Because of the diversity of this category, these books can range from 100 to 600 pages. Textbooks can also fall into this category, and they tend to be higher at around 800 to 1,000 pages, or more.
Word Count Requirements for Publication
It is essential to always be true to your story if you are a writer. Write what you would want to read and never compromise on the message you are portraying. As a new author, it is essential to stay within the word count guidelines.
These guidelines help you increase your chances of getting a publishing contract.
Seasoned authors like Stephen King can get away with ignoring these basic guidelines. For example, his book The Stand has 1,152 pages and 514,827 words. Another example is J.R.R. Tolkien's, The Lord of The Rings, initially published in three volumes.
These fantastic books have a page count of 1,178 and 558,003 words.
Most writers won't even be considered if they send a manuscript of this length to a publishing house, and for a good reason. An above-average length book will cost substantially more to print and will, in turn, have to be sold at a higher price than books within the required word count.
The publishing company might think that your book has not been adequately edited if the word count is too high, and even if it is a masterpiece, they are unlikely to take such a chance.
How Self-Publishing Can Help You With Your Manuscript
Self-publishing is not new by any means, but it has gained popularity in recent years. It was once looked down on, assuming that self-published authors couldn't get published the traditional way. This stigma might be true for some but not for all authors who choose to go this way.
Self-published authors have more control and earn higher royalties if their books sell. Some examples from the history of authors who self-published their books are Jane Austen and Virginia Woolf.
With publishing platforms like Amazon and Smashwords, self-publishing has become easy, and more authors are leaning towards it.
This also means that authors do not have to stick within the industry-standard word counts. The author takes all the risk when publishing and has complete control over their book, meaning they can make it as long or short as they want.
Conclusion
Books come in various genres and can range from 2 to 1,000 pages.
Every genre has its standard word counts, but that doesn't mean that every author will stick to them. Your average novel will have around 80,000 words, about 320 pages.
There will always be exceptions to these rules. Some authors enjoy pushing the limits, and with self-publishing becoming ever more popular, don't be surprised if you find novels with much higher word counts.