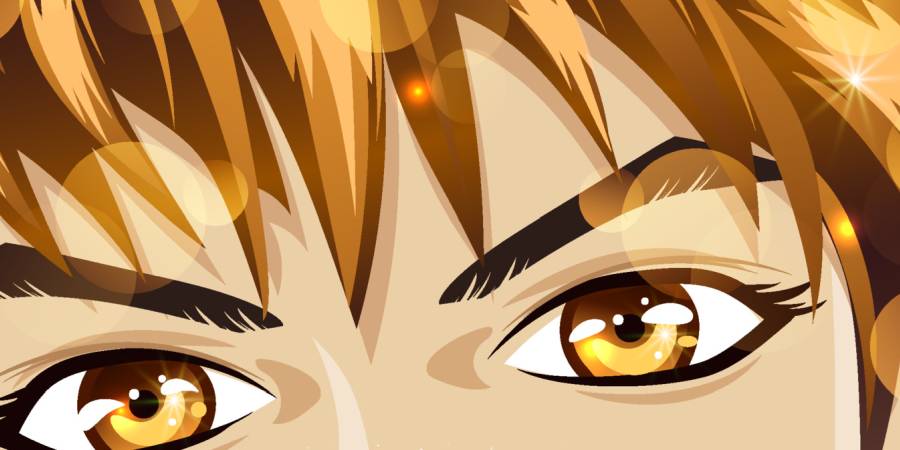 Often, a book or movie comes out that spawns a universe of media. We've seen it happen with Star Wars, Lord of the Rings, and Harry Potter. Attack on Titan is another example as this manga series birthed a franchise full of movies, TV shows, and lots and lots of books.
There are numerous Attack on Titan books. The original Attack on Titan series contains 139 chapters within 34 volumes while spinoffs to the original series exist in both manga volumes and novels.
Continue reading to learn more about the original series and its publication. I'll also break down the numerous spinoffs and novels based on Attack on Titan.
Original Manga Series
Hajime Isayama wrote and illustrated the original manga series. Attack on Titan made its first appearance in Bessatsu Shōnen Magazine in 2009. Since then, numerous spinoffs, novels, anime, and live-action films have been made.
What Is Manga?
Manga refers to a graphic novel or comic book style originating from Japan. Manga pulls influences from many facets of Japanese history, dating back to the 12th century.
During the United States' occupation of Japan post-World War II, a mix of US media styles combined with traditional Japanese art spawned a creative explosion in manga that continues to date.
Like other types of media, manga exists in many genres and for various age groups. In the 1950s, publishers created a distinction between manga for boys, called shōnen manga, and manga for girls, called shōjo manga. Attack on Titan is in the shōnen demographic, specifically marketed toward boys in the teen or young adult age groups.
What Is Attack on Titan About?
Attack on Titan is a post-apocalyptic dark fantasy series. The series centers around a boy named Eren, who lives with the last known humans on Paradise Island. Three large walls surround their society, keeping out monsters known as Titans.
When one of the walls is breached, a titan murders Eren's mother, and Eren swears revenge. As Attack on Titan progresses, we learn more about the titans, the events leading to their appearance, and the truth about what's going on outside the three walls of Paradise.
The Number of Books Contained In the Original Series
Attack on Titan originally premiered in the October 2009 issue of Bessatsu Shōnen Magazine in Japan. The series ended in May of 2021 after 139 chapters.
In March of 2010, the parent company of Bessatsu Shōnen Magazine, Kodansha, began releasing the series in volumes. Each volume held 4-5 chapters, and the 34th and final volume was released in Japan in June of 2021.
The United States branch of Kodansha, Kodansha USA, began releasing English volumes of the series just a few months after the Japanese volumes were released.
Parody Spin-Off Manga Series
Three different series were released as parodies:
Attack on Titan: Junior High and Attack on Titan: High School
Bessatsu Shōnen Magazine published two prequel spinoff series of Attack On Titan, called Attack on Titan: Junior High and Attack on Titan: High School. Saki Nakagawa wrote both series, writing them as parodies of the original series.
The two series follow the main characters of Attack on Titan before the events of that series. While the characters and setting are the same, the plots of these two series are unrelated to the original.
Junior High ran in Bessatsu Shōnen Magazine from April 2012-July 2016. The series has 79 chapters as well as various special edition chapters. In Japan, these chapters were collected in eleven volumes and five in America.
High School ran in Bessatsu Shōnen Magazine from June to August of 2018. This series only had six chapters, and all were collected into a single volume.
Spoof on Titan
Kodansha released the Spoof on Titans series on their mobile app, MangaBox. Written by Hounori in a comic-book style format called yonkoma, the series ran from December 2013-December 2014. In 2016, the chapters were released in a two-volume collection. This series is not considered canon, and each episode stands independently.
Novels
There are several novels associated with the original series:
Attack on Titan: Before the Fall
Before the Fall is a trilogy written by Ryō Suzukaze and illustrated by Thores Shibamoto. It's a prequel series taking place 70 years before the events of the original Attack on Titan. The first novel, released in December 2011, follows a weaponsmith who creates a weapon to use against the titans. The other two novels, published in March and June of 2011, follow a boy named Kuklo.
The English language version of the series was split into two parts instead of three. The first, Before the Fall, was released in North America in September 2014. The second, Kuklo Unbound, was released in May of 2015.
In August 2013, Kodansha's Monthly Shōnen Sirius magazine began running a manga adaptation by Satoshi Shika. The series ran until March 2019, spanning 64 chapters. Kodansha collected the chapters into 17 volumes.
Attack on Titan: The Harsh Mistress of the City
Also written by Ryō Suzukaze, Harsh Mistress of the City takes place as a side story during the original Attack on Titan. The first book came out in August 2014, followed by the second book in May 2015, with both novels releasing in North America in the fall of 2015.
Attack on Titan: Lost Girls
Attack on Titan: Lost Girls is a novel of short stories following two female heroes from the original Attack on Titan. Kodansha released Lost Girls in December 2014, following it up with a manga adaptation in 2016. Bessatsu Shōnen Magazine ran the story in three chapters, and Kodansha collected those chapters into two volumes.
Garrison Girl: An Attack on Titan Novel
Unlike the other Attack on Titan media, Garrison Girl came out first in America, then Japan. The novel is set during the original series, and author Rachel Aaron consulted with Hajime Isayama to ensure that there would be no conflicts with the original Attack on Titan.
Attack on Titan: No Regrets
Gun Snark wrote this series. The graphic novel, a prequel to Attack on Titan, takes the reader through Levi's (another hero from the original series) criminal days before his recruitment into the Survey Corps. It was released in 2013. Not long after, Kodasha printed a manga adaptation in their Aria Shōjo magazine.
Conclusion
Like other series such as Star Wars or Harry Potter, Attack on Titan launched an empire of media and stories. While the original series exists within 34 volumes, there are dozens of spinoff manga volumes and novels and TV and film adaptations. Though the series is in its final season, with a potential new film on the horizon, it's doubtful Attack on Titan will be forgotten anytime soon.
Sources