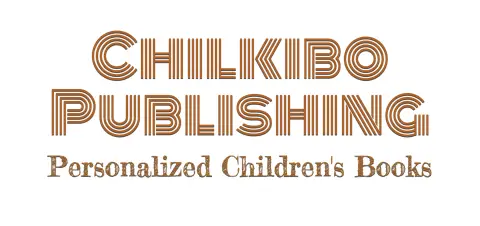 Chilkibo Publishing provides high-quality personalized children's books, especially for babies up to three years old. Each book has fascinating illustrations that will attract your child to a splendid journey to meet friendly, lovely characters.
Chilkibo Publishing focuses on providing personalized fiction books with your child's name in the story! Each of these books includes a very short, personalized text next to each illustration with a question for reflection to ask your child.
You can find each of these books with 120 different names in the Amazon bookstore.
If you can't find a book with your child's name, please contact us and we will be more than happy to make one for you!
Chilkibo Publishing also regularly publishes high-quality blog content that benefits every passionate reader. We aim to share tips with other publishers for publishing children's books.
Our Story
Chilkibo Publishing began publishing personalized children's books in 2020. We discovered the need for these stories simply by searching the Amazon bookstore.
The need for personalized children's books is huge. Parents want their children to feel loved and valued. The feedback we receive shows we have achieved this goal by providing customized children's books on demand.
We know parents have a great responsibility to take care of their children and teach them valuable lessons. Our children's books aim to help parents achieve this goal. Our books teach children interesting facts as they get to know all kinds of animals.

We are excited to continue publishing personalized children's books and provide exciting adventures as they learn interesting facts!
Customers Appreciate Our Children's Books
Most of the feedback we receive is positive, indicating children enjoy the illustrations in the books and happily listen to the parents read to them the story of the books.
See our customer reviews and learn more about our books in our Amazon Author page!
Read more here about the author, John Zander.