Little is known about Beatrix Potter, one of the most prolific writers of children's books. The author of The Tale of Peter Rabbitwas more than just an author, as various aspects of her life had made her successful. So, here are all the reasons Beatrix Potter was so successful.
Beatrix Potter was successful because of her persistence and clever entrepreneurial tactics. Apart from creating some of the most memorable characters in children's literature, Potter was famous for her illustration in kids' books and as a mycologist.
There's so much more to Beatrix Potter apart from her illustrated books — which are only one part of her fame and steady success. That's why I'll present all the aspects that marked her as one of the most successful women of the early 20th century.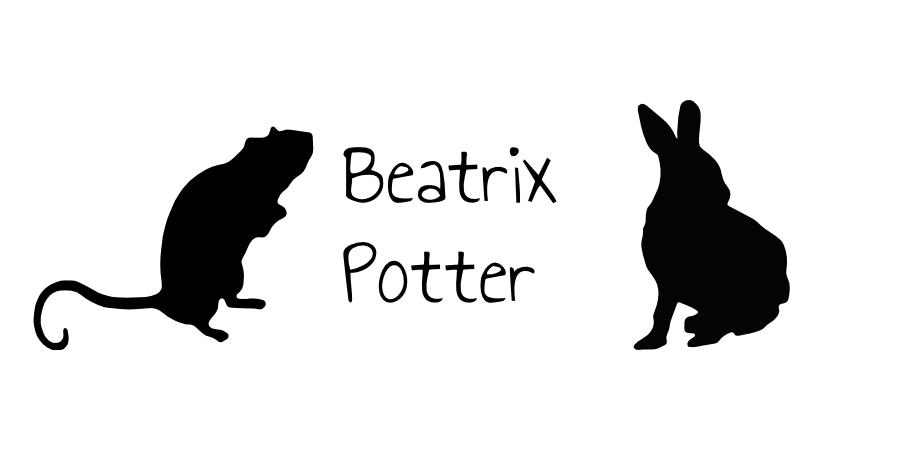 1. Beatrix Potter Became Popular for Her Drawing
Ever since Beatrix Potter was a child, everybody around her knew she was a talented artist. So, even before people knew her for her books, they knew Potter for her illustrations and drawings.
She was always interested in drawing the natural world, including everything from plants to animals, especially around Lake District, where she spent most of her later life. Nowadays, her gallery's located in the Lake District and contains her illustrations from childhood through her professional life.
You can even skim through one of her earliest sketchbooks that she drew when she was only eight. V&A scanned it for everyone to enjoy.
In fact, when she wrote The Tale of Peter Rabbit, she made illustrations for the book which were unique to her drawing style. However, publishers refused to pay for the book unless Potter made colored illustrations. And that's the history of how Beatrix Potter became a professional illustrator.
Potter's books were a massive hit, not least because of the most wonderful drawings of forest animals dressed in tiny Edwardian clothes and living in small houses. Ever since then, illustrations have been welcomed in children's books.
To learn more about the importance of drawing in kids' books, read my article Why Do Books Have Images?
2. Beatrix Potter's Writing Made Her Successful
Although her first love was drawing, her books brought her the biggest fame. Starting in 1901 with The Tale of Peter Rabbit, Beatrix Potter produced one successful book after the other. The reason behind her success is innovation in children's books.
Before Potter's books, Victorian children's literature wasn't much different from other fiction aimed at adults. They were thick books filled with text and messages about how kids should behave. Misbehaving kids were often punished cruelly by adults in those books.
However, Potter changed that in a few ways. She introduced forest animals as her characters and gave them human qualities. Moreover, she reduced the text on each page since kids weren't interested in going over miles of text like adults were. Potter's books contained only a few lines of text next to a beautiful illustration.
Some scholars, like Rodney Crisp, believe that our fascination with the Easter rabbit comes from various writers, including Beatrix Potter for her creation of Peter Rabbit. There's even a hospital unit for hedgehogs called St. Tiggywinkles, named after Mrs. Tiggy-Winkle, a hedgehog character from Potter's book of the same name.
No wonder Beatrix Potter's The Tale of Peter Rabbit's one of the most-read children's books even today.
Check out my article 9 Most Read Children's Books in the World to see the other eight books you should definitely read with your kid.
3. Beatrix Potter's Persistence Brought Her Success
Regardless of Beatrix Potter's talent, she would've never become successful had it not been for her persistence and firm belief she could accomplish something. This shouldn't be taken lightly. Unfortunately, women of Potter's time were denied many things, even a chance to compete with men for a success story.
But Potter never gave up completely. She saw a chance everywhere. When multiple editors rejected her first book, Potter decided to publish The Tale of Peter Rabbit privately in a limited number. After the book was a success, Frederick Warne & Co. accepted to publish Potter's books in larger quantities.
Another example where Potter's persistence and strong character were visible was in this quote: "I cannot rest, I must draw, however poor the result…." Without this persistence, Potter would never be able to use the talents that we appreciate to this day. More importantly, though, she'd never be as successful.
4. Beatrix Potter Dabbled in Science
If Beatrix Potter still isn't an inspiration for you, you'll be glad to know that apart from all her accomplishments, she was also interested in mycology. Even before she created the most memorable characters in children's literature, Potter used to draw fungi.
She'd "dissect" various mushrooms and draw them from different angles. She became quite famous for her drawings in scientific circles. She even produced a paper called The Germination of the Spores of Agaricineae.
Since women didn't belong in the sciences according to some weird Victorian logic, that meant Potter's scientific career was short-lived. Thankfully, nowadays, we know how to appreciate Potter's talent and contribution to literature and natural science. There was even a paper based on women's shared meaning of Beatrix Potter through tourism around the Lake District.
5. Beatrix Potter Was a Successful Businesswoman
The combination of artistic talent, persistence, and an understanding of the business world made Beatrix Potter extremely successful. Potter wasn't somebody who'd just listen to other people who told her what was best for her. She had an excellent intuition for business, and she made her decisions in a calculated manner.
After all, she came from a wealthy family, so she was surrounded by discussions about countless business ventures. Also, she always knew she wanted to make something of herself, not just enjoy the luxurious life she was given.
According to a Smithsonian article, Beatrix Potter invented character merchandising. That's because, after the success of The Tale of Peter Rabbit, Potter commercialized the image of Peter Rabbit through:
Peter Rabbit doll (she registered it in 1903)
Painting books
Board games
Peter Rabbit wallpaper
All that combined to ensure Potter's ongoing legacy.
Sources