Kate DiCamillo's characters and wonderful plots inspire us all—young and old—not to be afraid to dream. Yet, what inspires these great writers, including DiCamillo, to produce books of such caliber? While DiCamillo's sources of inspiration are many, they're all personal.
Kate DiCamillo's inspired by personal episodes from her life. Her books are often filled with friendships between children and animals. Her best-known book, Because of Winn-Dixie, featured a girl and a dog and was inspired by DiCamillo's move to Minnesota without her family.
We all need some inspiration, great kids' writers included. Continue reading this article where I explain where Kate DiCamillo draws her inspiration from. I'll also mention some books that reflect biographical elements from DiCamillo's greatest inspiration—her life.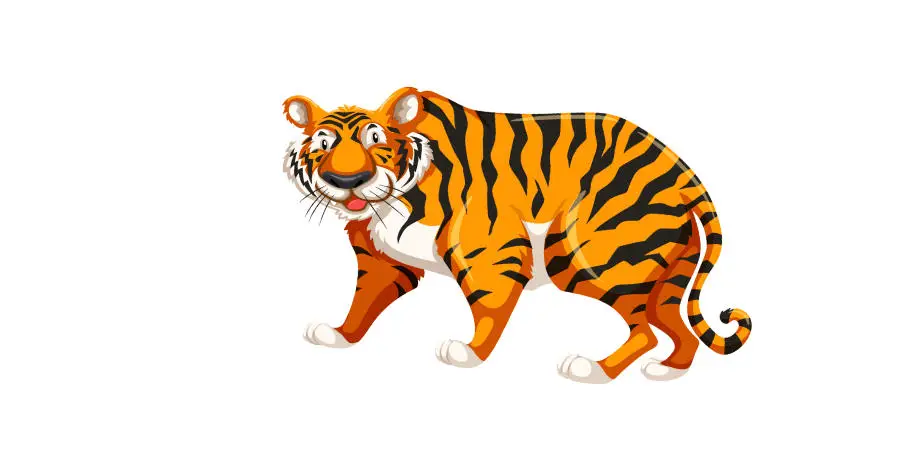 How Kate DiCamillo Finds Inspiration To Write
Many writers occasionally go through writer's block, but it seems like nothing stops Kate DiCamillo. Her books hit the bookstores' shelves every few years. DiCamillo finds her inspiration in her biggest reading audience—children.
Children as an Important Inspiration for DiCamillo
Children's authors are often more connected with their inner child—which we like to hide once we grow up. DiCamillo often states there's a strong connection between her and the kids reading her books. Ultimately, those kids inspire DiCamillo to keep writing the most thrilling adventures for her readers.
On top of that, DiCamillo listens to her young readers. When a kid asked her to write a story about a hero with huge ears, she delivered on her promise. That's how The Tale of Desperaux (a story about a small hero-mouse) was born.
DiCamillo Creates Extraordinary Out of the Ordinary
Another source of inspiration comes from everyday episodes DiCamillo goes through herself. Those small and mundane things most of us don't even notice inspire great writers to produce memorable stories.
One example is DiCamillo's Flora & Ulysses. It's a story about a little girl and—wait for it—a superhero squirrel. The inspiration behind the book isn't precisely that unbelievable. DiCamillo described how she found a squirrel on her doorstep, apparently dying. She wanted to take care of the poor creature, but it escaped.
Her inspiration for The Miraculous Journey of Edward Tulane—an amazing story of an epic journey and a china bunny—was a toy rabbit DiCamillo had sitting in her room. So, DiCamillo finds inspiration wherever she turns. Her imagination creates the most wonderful stories from ordinary events and objects.
Kate DiCamillo's Life as an Inspiration for Her Books
Kate DiCamillo certainly isn't the only writer who draws inspiration from her memories. After all, inspiration isn't only found; it's also gathered over the years. DiCamillo's life is filled with amazing experiences and sad episodes, which she later turned into some of the most memorable books.
DiCamillo's success seems even more amazing when you find out she almost didn't get the chance to be a writer. Even though she wanted to be a writer, DiCamillo worked various jobs through her 20s. Only when she was 30 did she finally decide to write a book.
Even then, she didn't think about writing for children. While working at the bookstore warehouse, she was placed on a children's literature floor. Love for children's literature then grew naturally. After many rejection letters, a publishing house decided to publish her first book, and that's how DiCamillo, the writer, was born.
However, DiCamillo's earlier years are filled with bittersweet episodes, which can also be traced in her books. So, let's see some of the best-known books inspired by her own life.
Because of Winn-Dixie
When DiCamillo moved to somewhat colder Minnesota from sunny Florida, she had to leave her family behind. Alone and not allowed to have a dog in her rented apartment, she decided to write her first novel, Because of Winn-Dixie.
The main character, Opal, lives in Florida with her father and finds a dog she calls Winn-Dixie. In real life, DiCamillo lived with her mother and brother in Florida. However, she mentioned the book was inspired by her living alone in Minnesota, which made her homesick.
Raymie Nightingale
The inspiration behind Raymie Nightingalecomes from a sadder part of DiCamillo's life. When DiCamillo moved to Florida with her brother and mother, her father was supposed to join them. However, he never did. He remained in Philadelphia. But while she was in Florida, DiCamillo's mother signed her up for a Miss Florida competition.
Raymie Nightingale tells a similar story. The main character devises a plan to win a similar kids' beauty competition in the book. That way, her father, who left her, will see her picture in a newspaper and return.
Kate DiCamillo's Writing Process
Although DiCamillo finds inspiration in the past and the present, her writing process allows her to arrange inspirations in her books meticulously. Because of that, she doesn't run out of ideas even after two decades of writing. So, what is DiCamillo's writing routine?
DiCamillo doesn't write many pages daily. Her secret is writing two pages a day. That doesn't sound like a lot, but it's a balanced approach that keeps the quality of her writing in check.
DiCamillo's opinion is that you need to write every day, but it doesn't matter how much. Writing two pages a day allows DiCamillo to have plenty of time to devise the plot thoroughly. She also writes her later drafts two pages a day.
You might be surprised that some writers write books in small intervals like these. "After all, it's only a children's book," some would say. But most writing styles don't depend on the genre but on the writer. Check my article How Long Does It Take to Write a Children's Book? to see different forms of the writing process and the time it requires, as well as other intricate details about writing for children
Final Thoughts
Kate DiCamillo's books are one of the best-known worldwide. They're also quite numerous. DiCamillo draws inspiration for her books from everyday stories and objects she encounters. Likewise, her life inspired many of her books, such as:
Because of Winn-Dixie
Beverly, Right Here
Flora & Ulysses
Some of her inspiration stemmed from some sad occasions in her life, like her move to Minnesota and living in Florida without her father.
Sources