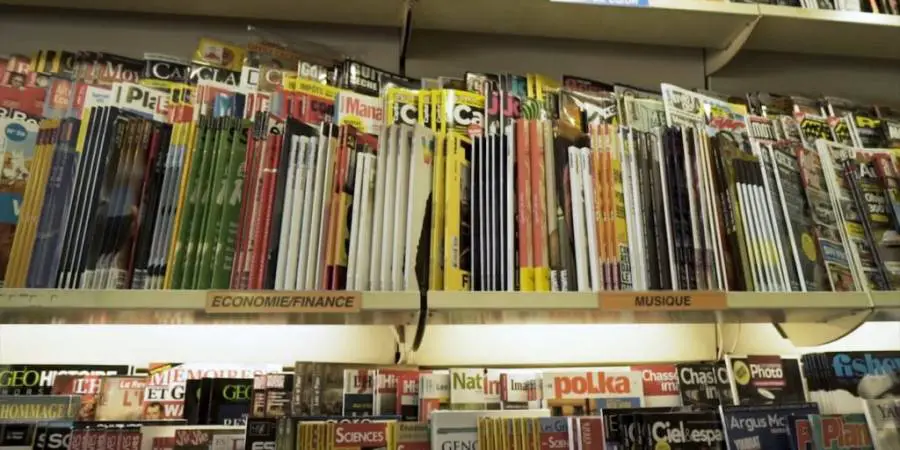 Cat Kid, or Cat Kid Comic Club, is a series of books by Dav Pilkey. Pilkey is perhaps most famous for his other children's book series, Captain Underpants. Cat Kid also has a pretty decent following, but how many books are there in the series?
As of April 2022, there are three Cat Kid books, with a fourth slated to come out in November 2022. However, if Pilkey's other books are any indication, there will likely be more Cat Kid books to come, as Captain Underpants currently has 14 in its series, while Dog Man has ten.
This article will look at the three current Cat Kid books and talk about what we know about the upcoming fourth one. It will also discuss some of Dav Pilkey's other famous works and what makes kids love his books so much. Keep reading to learn more. 
Cat Kid Comic Club, the Series
As mentioned above, there are currently three books in this series, which include: 
Cat Kid Comic Club
Cat Kid Comic Club: Perspectives
Cat Kid Comic Club: On Purpose
Let's look at a brief synopsis of each. 
Cat Kid Comic Club
Cat Kid Comic Club is the first book in the Cat Kid series that currently has over 21,000 ratings on Goodreads, with an average star rating of 3.95 out of 5. It's a fun graphic novel spin-off from Pilkey's larger series, Dog Man. 
The story is about the main characters (Li'l Petey, Flippy, and Molly) teaching baby frogs to make comics in their newly formed comic club. It's a fun, artistic story about trying hard, failing, messing up, and trying again until you reach your goal. It features several stories within the main one and has a myriad of illustrations done in different styles.
The best part about these books is that there are several little comics within the larger scope of each book. They're perfect for younger kids who like to read a small amount in brief sessions.
Cat Kid Comic Club: Perspectives
In book two of the Cat Kid series, the characters try to explain to the baby frogs that not everyone sees things the same way all the time and that that's what makes the world a special place. 
It's an excellent book for teaching your children about dealing with conflict amicably and respecting other people's points of view.
Cat Kid Comic Club: On Purpose
This third installment in the series features two of the frog siblings, Melvin and Naomi, searching for meaning. They want to know what their purpose in life is. Naomi decides that her purpose is to get really, really rich, which sets the tone for the whole book. 
Unfortunately, Naomi suffers a few rejections and loses faith in herself and her book. 
Fortunately, her friends and siblings are there to remind her of how wonderful she is and perk her back up. This story is great for teaching kids never to give up on their dreams. After all, hard work usually does pay off in the end.
Cat Kid Comic Club #4: What We Know So Far
Unfortunately, we don't know much about the not-yet-released fourth book in the series, including its official title or what the cover art looks like. There's already a page for it on Amazon, and it has an entry on Goodreads. Unfortunately, neither provides us with much information. 
We do know that it'll feature the same main characters:
Li'l Pete
Molly
Flippy
Naomi
Melvin
19 other frogs
We also know it's bound to feature Pilkey's diverse collection of illustrations and at least a mini-comic or three. Beyond that, we'll just have to wait until November to find out.
Dav Pilkey's Other Books
Pilkey's most famous series is easily Captain Underpants, but it's not his only popular work. Cat Kid is a spin-off from the famous Dog Man, first released in 2016. 
Some of Pilkey's other notable books and series include: 
The Adventures of Super Diaper Baby
Dragon
The Dumb Bunnies
Ricky Ricotta's Mighty Robot
Big Dog and Little Dog
Because of Pilkey's silly titles like Captain Underpants and The Adventures of Super Diaper Baby, it's easy for adults to roll their eyes and dismiss these books out of hand.
But kids love them! The Captain Underpants series alone has sold more than 70 million copies. That must mean he's doing something right, but what is it? Why do kids love these crazy books so much?
Why Kids Love Dav Pilkey's Books
First and foremost, the humor and bold illustrations are unlike anything most other children's books have. The comedy, especially, is a big draw. I've been on this earth for several decades, and even I find myself chuckling at the wit and silliness that Pilkey works into each of his books. 
However, the stories are also relatable. 
Despite how over the top they are, they actually contain some wonderful and relatable messages. Pilkey encourages readers to respect others and themselves and to listen to people, even when they don't look like you or think the same way you think. 
He also covers deeper topics like forgiveness, empathy, and perseverance. He also encourages young readers to be creative, be kind, and most importantly, be themselves. 
Mostly, though, the books are just plain fun. 
Other Books Like Cat Kid
Has your kid devoured all three Cat Kid books, and the ten Dog Man books that came before them, and is now not-so-patiently waiting for the fourth one to come out? If so, they're not alone. And when you're a kid waiting for something you want, November can seem like a long way away. 
Here are a few other books they can check out in the meantime:
Any of Dav Pilkey's other books
Diary of a Wimpy Kid by Jeff Kinney
Ninja Farts by J.B. O'Neil
Comics Squad by various authors
Max and the Midknights by Lincoln Pierce
For even more options, check out the nine most-read children's books in the world.
Final Thoughts
Currently, there are three books in the Cat Kid book series, but don't worry. If Dav Pilkey has taught us anything about his writing style, it's that there are sure to be more to come!