Who doesn't know C.S. Lewis, the author of the beloved Chronicles of Narnia series? Have you ever wondered how accomplished he was academically? Have you ever questioned how many languages he knew?
C.S. Lewis knew seven languages, including English, Anglo-Saxon, Latin, Greek, French, German, and Italian. He had great command of most of these languages but struggled in some, like German.
This article will give you information regarding C.S. Lewis that you didn't know before. So, if you are a Lewis fan, hop on to learn more about him.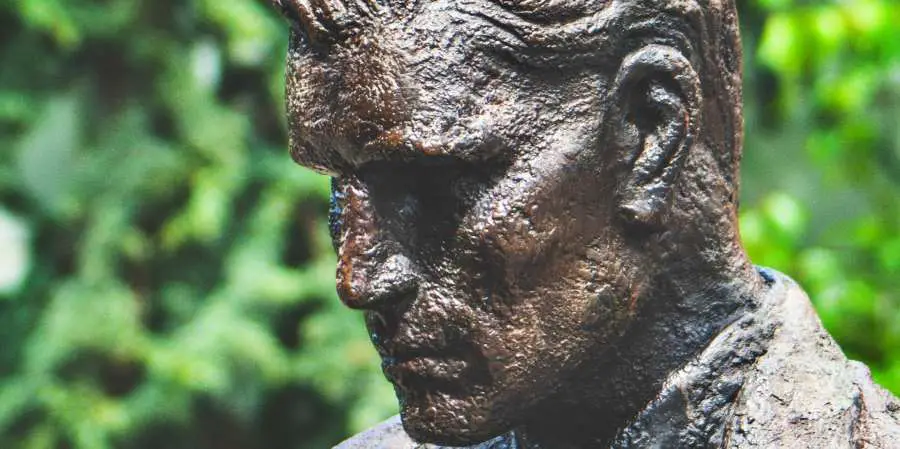 What Languages Did C.S. Lewis Speak?
C.S. Lewis grew up in a well-read household. Both his parents loved reading, as he mentions in his autobiography Surprised by Joy: The Shape of My Early Life. Lewis' mother introduced him to Latin and French at a very young age.
Lewis was tutored at home until he was nine, when his mother died. Having inherited a love for literature from his mother, Lewis had a thing for languages. Many sources, including Lewis' autobiography, tell us about the languages he spoke. These were:
English
Anglo-Saxon (Old English)
Latin
Greek
French
Italian
German
As a young man, Lewis also showed an interest in Irish mythology and literature. In fact, he was drawn toward the Irish language as well. However, unfortunately, there isn't any solid evidence proving that he tried to learn the language.
Where and Why Did C.S. Lewis Learn All of These Languages?
Coming from Europe, it's no surprise that Lewis knew multiple languages. However, Lewis had different reasons for learning each language.
English
English was one of the two predominant languages in Ireland at the time of Lewis' birth. People in Ireland spoke English very well. As such, Lewis' parents didn't necessarily give too much preference to Irish over English while he was growing up.
Lewis was also cut off from his roots and sent to study in England right after his mother died in 1908. This strengthened Lewis' bond with the English language and caused him to drift away from the Irish language.
Lewis studied English Language and Literature at Oxford University from 1922 to 1923. In 1925, he was appointed as a Fellow and Tutor in the English Language at Magdalen University. He worked there for 29 years, until 1954.
Most of Lewis' most notable works, such as The Chronicles of Narnia series, Mere Christianity, and The Allegory of Love, were initially written in English as well.
Anglo-Saxon (Old English)
As already mentioned, Lewis studied the English Language at Oxford University. He received First Class Honors in English, completing it in just one year, compared to the usual three years. Lewis also learned Middle and Old English as a part of the curriculum.
We know of Lewis' expertise in the Anglo-Saxon language through a letter he once wrote to his friend Nevill Coghill in 1962. This letter, however, doesn't appear in his three volumes of collected letters.
Many speculate that Lewis didn't add it to the books because he knew that the readers from the newer generation wouldn't be able to read, much less understand it.
Latin and Greek
Lewis' first encounter with Latin was at the hands of his mother. Owing to what his mother had taught him at seven, Lewis outdid his classmates at school in Latin.
At 15, when Lewis was studying under W.T. Kirkpatrick, he was introduced to ancient Greek. This also helped improve Lewis' hold on the Latin language. Due to this, Lewis could not only read but also write in both languages.
By the time he'd finished his tuition under Kirkpatrick, Lewis had become fluent in Greek and Latin. Due to war duties, Lewis had to put his studies on hold for over a year.
After this, he returned to Oxford University and studied literature, philosophy, and history (Literae Humaniores) in Greek and Latin. He received a double First; in Honour Moderations in 1920 and Honour Greats in 1922.
One of the reasons why Lewis continued to pursue Latin was due to his Anglican faith. This was because the Anglican Churches used Ecclesiastical Latin to perform liturgical rites.
In fact, due to being Anglican, C.S. Lewis is often confused with Lewis Carroll. Carroll was also an English author from a family of high-church Anglicans. You can learn more about the similarities and dissimilarities between C.S. Lewis and Lewis Carroll in this article: Is C.S. Lewis and Lewis Carroll the Same Person?
French, Italian, and German
Like Latin, Lewis's mother introduced him to French at a very young age. While being tutored by Kirkpatrick, he was reintroduced to French, as well as Italian and German.
Of course, having encountered the language beforehand, French was easier for Lewis to learn.
As far as Italian was concerned, given the connection between Italian and Latin languages, Lewis found it reasonably easy to grasp the Italian language. By the time he'd left Kirkpatrick's care, Lewis was fluent in Italian.
German, unfortunately, was one of the languages Lewis struggled with. So much so that in a letter Lewis wrote to Arthur Greeves, he claimed that he read German "at about the pace of a schoolboy translating Caesar."
Admittedly, Lewis also had to whip out the dictionary every now and then while reading German. When Lewis left Kirkpatrick's tutelage, he was the weakest in German.
What Was the Purpose of Learning These Languages?
Knowing how Lewis had an excellent command over so many languages, one may wonder if he even used all his knowledge. Did it benefit him? Did it all go to waste?
We know from Lewis' autobiography and lived experiences that learning all these languages proved helpful for him at one point or the other.
While English became his preferred language for publishing his work, knowing French helped him during war duty in Somme Valley in France.
On the one hand, Latin brought him closer to his religion, while on the other, his knowledge of the German language helped him make some sense of what was happening during the second world war.
Conclusion
This article aimed at giving you greater insight into C.S. Lewis' life and how many languages he could speak. Throughout his lifetime, Lewis spent time learning English, Anglo-Saxon, Latin, Greek, French, Italian, and German.
Though he had greater command of some of these languages compared to others, they all benefited him in one way or another throughout his life.
Sources