Beatrix Potter's books are unique children's books with their small size, pages filled with only a few lines of text, and — most notably — the illustrations. What's more, the first editions of those books are now usually worth a few thousand dollars! So how can you tell if a Beatrix Potter book is a first edition?
The first trade editions of Beatrix Potter's books were published by Fredrick Warne & Co. (without Ltd.) publishing house. The first trade edition came without a publication date or modern identifiers, like ISBN. Moreover, the illustrations are colored (for trade editions) and hand-drawn.
In this article, I'll give an overview of how to identify the first editions of Beatrix Potter's books. I'll mention a few details that'll help you identify replicas that scammers sell as highly valuable first edition versions.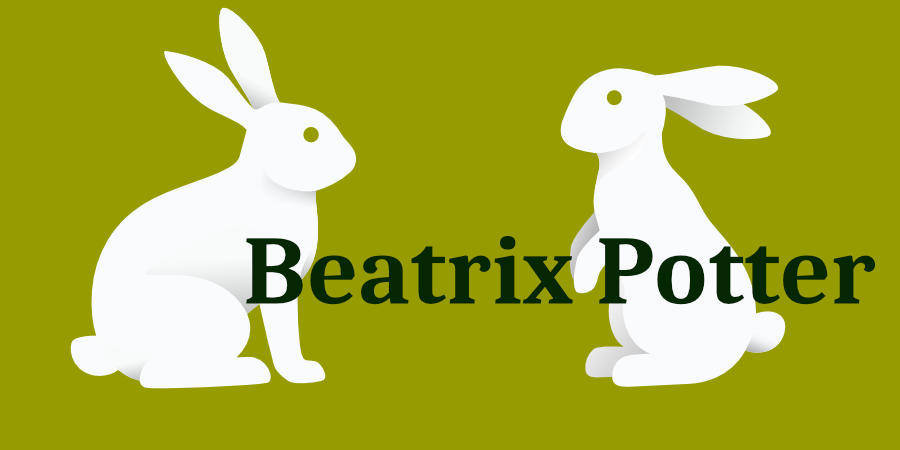 Details by Which You Can Identify First Edition Beatrix Potter Books
Beatrix Potter is beloved for her children's stories, especially The Tale of Peter Rabbit. No surprise then that everyone wants to own a first edition of a Beatrix Potter book. So, let's see some things to pay attention to when identifying if a Potter's book is a first edition.
Look for the Publishing House's Name
Beatrix Potter worked with Fredrick Warne & Co. publishing house, and that's the first thing you'll need to look for on the title page. Potter privately published The Tale of Peter Rabbit in 1901, and there's no name of any publishing house. There's only "copyright" written on the front cover. Technically, that's the first edition of that book.
However, a year later, Frederick Warne & Co. published The Tale of Peter Rabbit as the first trade edition (or first commercial edition). That's because it was the first edition printed for commercial purposes. Regardless, the book's still considered the first edition and is still valuable.
In 1917 Fredrick Warne & Co. became "Limited" and had the "Ltd." abbreviation after their name. If a Potter's book was originally published before 1917, and there's "Ltd." next to the publisher's name, then that's not a first edition.
Pay Attention to the Illustrations
Beatrix Potter drew original illustrations for her books, and they were usually just ink sketches. That's why the first edition of The Tale of Peter Rabbit didn't have colored illustrations.
However, when Fredrick Warne & Co. stepped in, they wanted Potter to add color to her illustrations. So, always check if the illustrations are:
Also, do a little research for a book of interest to see the design of the original illustrations. Potter sometimes removed some drawings and added new ones in other editions. The first thing to look for is the cover page. You should always check the original illustration on the cover before buying a "first edition" Potter book.
If you want to know why images are important in children's books, read my article Why Do Books Have Images?
Be Aware of Specific Changes Potter Made in Later Editions
Apart from drawings, Potter occasionally changed other aspects of her books. Did you ever wonder why sellers on e-commerce sites in their descriptions for The Tale of Peter Rabbit have something like: "First edition, 'wept big tears'"?
Well, that's because the first edition had the phrase "wept big tears," and later ones had "shed big tears." Things like that can immediately indicate if a book is truly a first-edition.
Look at a Book's Spine
The trade editions of Beatrix Potter books published by Fredrick Warne & Co. came with a flat spine. Although this won't tell you the exact edition, it helps determine if a book is a reprint or a fraudulent copy.
Also, Potter used round book spines for some of her privately published editions. So, a rounded spine could also mean a book's first or second edition. However, if you want trade editions, look for flat spines.
Beatrix Potter First Edition Books Don't Have a Modern Copyright Page
Life for modern readers is easier when we want to see if a book's a first edition. That's because we have a wonderful ISBN (International Standard Book Number) system that can help us in our quest for first-edition books. Another easier method is to look at a number line that states the edition and the printing number. All of this is on the copyright page.
However, at the beginning of the 20th century (when Potter wrote her books), there weren't any copyright pages. That's precisely why determining Potter book editions is so difficult.
So, if you see a Potter book that's "first edition" and there's ISBN or an entire copyright page, don't buy it.
"First Edition Thus" Isn't the Original First Edition Book
You'll often read that a Beatrix Potter book is "first edition, thus," which doesn't mean it's the original first edition. It means it's the first edition of that particular reprint or design. A Potter book from 1902 can be a "first edition, thus" published long after Potter's death. These first editions aren't worth much.
Is First Edition the Same As First Printing?
The first edition isn't the same as the first printing. It's a version of a book as the author wrote it. Editions can have more than one printing. If a book's popular, its edition will have two or more printings. When authors change something in a book, there'll be a second edition.
The most valuable Beatrix Potter book (and any other) is the first edition, first printing.
Final Thoughts
When trying to figure out if a book by Beatrix Potter is a first edition, just remember that they were printed at the beginning of the 20th century. So, you won't see a copyright page with an ISBN or a number line like modern books.
Here are a few more details you should look out for:
Original illustrations of the first trade editions are in color.
The publisher's name should be Fredrick Warne & Co. (no "Ltd.").
If you see "First edition, thus," that's not the original first edition.
Sources