Theodor Seuss Geisel, more well-known by his pen name Dr. Seuss, is one of the most prolific and popular children's book writers of all time. He wrote and illustrated dozens of books over nearly sixty years. Many of Dr. Seuss' books are still widely read and loved today, including The Cat in the Hat (1957), Green Eggs and Ham (1960), and The Lorax (1971).
To tell if a Dr. Suess book is a first edition, check the copyright page, dust jacket, board color, and cover. The copyright page should say 'first printing.' First editions may have dust jackets, unlike other editions. The spine color and cover illustration are also different in first editions.
This article will explain how to tell if a Dr. Seuss book is a first edition, what sets them apart from other editions, and how valuable they are.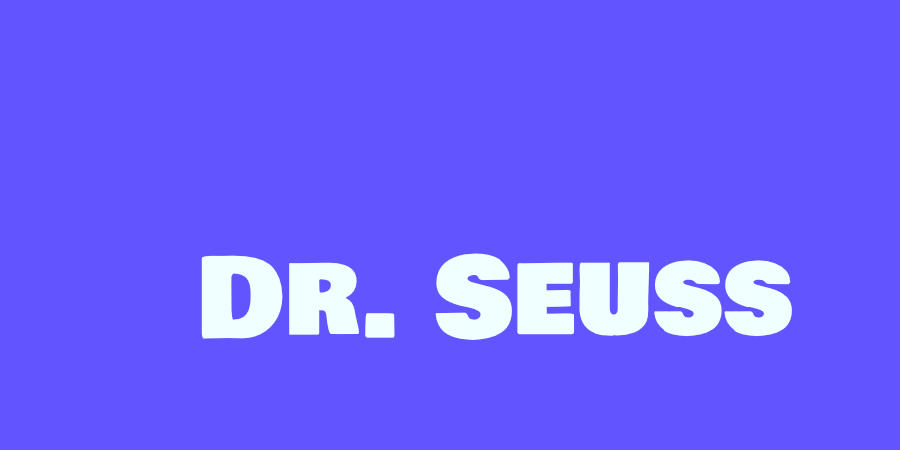 The Easiest Way(s) To Tell What Edition a Dr. Seuss Book Is
The following characteristics can usually determine the edition of a Dr. Seuss book:
Copyright page
Dusk jacket
Board color
Cover design/illustrations
It is typical for books published today to state whether they are first-edition copies. This is not the case with Dr. Seuss's books. You cannot open one of them up to the copyright page and find "first edition" included with the other listed information (publisher, trademark, etc.). A few Dr. Seuss books will have "first printing" on the copyright page.
When a collector searches for a "first edition" book, they usually refer to the first printing. The first edition of a book may go through multiple printings. Books are initially printed in batches, with additional printings following if there is enough demand. Therefore, a first-edition book may come from a second, third, or fourth printing.
Over the years, Dr. Seuss's books have gone through multiple editions. These subsequent editions have changed the very first copies of the books. Knowing these distinctions is essential to identifying a first edition and determining its worth.
First-edition Dr. Seuss's books included dusk jackets. A dusk jacket is a detachable paper cover that contains a book's title, author, and usually a picture or illustration. They help protect the book from damage and stains and make it look nicer. New printings of Dr. Seuss's books tend not to include a dusk jacket because the covers have a thin plastic coating that protects the cardboard covers from dust and moisture.
Board color is another key factor. The "boards" refer to the cover and spines of the books, which are cloth or paper-bound cardboard. The first editions of some Dr. Seuss books are different colors than later versions. One example is If I Ran The Circus (1956); first editions have pink boards, while later editions have yellow or red boards.
The text and illustrations on the back covers can also indicate the age and edition of a Dr. Seuss book. First editions of How The Grinch Stole Christmas (1957) featured an advertisement for Dr. Seuss' other very famous book, The Cat in the Hat (1957). Later versions do not have this.
One source you can use is the book First Editions of Dr. Seuss Books: A Guide to Identification (2002), written by Helen Younger, Marc Younger, and Dan Hirsch. It is an illustrated guide that outlines how to identify a first-edition Dr. Seuss book. Unfortunately, the book is out of print, and copies available for sale online can be quite expensive.
Why Are Later Editions of Dr. Seuss Books Different?
There are many reasons why a first-edition or early-edition copy of a Dr. Seuss title will look different from one printed in recent years. Some are purely aesthetic, while others are due to changing cultural values.
There are a few Dr. Seuss books that are no longer being printed. In 2021, the official website for Dr. Seuss announced that because "these books portray people in ways that are hurtful and wrong," it would no longer be printing further copies of the following six titles:
And to Think That I Saw It on Mulberry Street (1937)
McElligot's Pool (1947)
If I Ran the Zoo (1950)
Scrambled Eggs Super! (1953)
On Beyond Zebra! (1955)
The Cat's Quizzer (1976)
Books that are out of print are much more valuable than ones that still have new copies being printed every year. Although the six Dr. Seuss books mentioned can still be found and bought with relative ease, they will become rarer with time and increase in value. Even copies that are not first editions will likely become highly sought after due to their sudden rarity.
Are First Editions of Dr. Seuss Books Valuable?
A brand-new copy of a Dr. Seuss book does not cost very much; most titles range from $10 to $15, depending on the retailer. However, a first edition of Dr. Seuss's book could be worth much more.
Online resellers such as eBay and AbeBooks have some first-edition titles listed for various prices. Some are sold for as little as $30, with others reaching hundreds or even thousands of dollars.
A few factors determine the exact selling price for a first-edition Dr. Seussors. The main factor is the quality of the book. If the book is damaged in any way (stains, missing pages, cracked spine, broken cover), its value will go down significantly. Finding a first-edition book in excellent condition can be difficult, especially if the book is very old and has not been properly stored and cared for.
You should proceed with caution when looking at certain online sellers. Many items are sold by private sellers who decide the prices themselves and may not reflect accurate market value. For more information, look at this article, where I discuss the value of children's books.
Final Thoughts
Dr. Seuss is one of the most well-known and successful children's book writers of all time. As such, many of his books are extremely popular among readers and collectors alike. Antique copies can be difficult to find but worth a lot of money.
A few characteristics, including the dust jacket, the color of the boards, and information on the copyright page, can identify a first-edition Dr. Seuss book. The value of these books will also depend on the state of the book. A damaged book will sell for much less than one in good condition.
Sources