Reading books is something most of us parents encourage early on in our children. Even while they are still babies, we already read books with them, usually about colors, alphabets, numbers, animals, and even good behavior and funny scenarios. There are appropriate books for all children, no matter what age.
Board books are best for babies and toddlers until about four years of age. This is when they've yet to acquire the aptitude and motor skills needed to properly and carefully leaf through the pages of a regular book. Board books will allow them to explore the world of reading with all five senses.
The rest of this article will talk about what board books are all about and why they are ideal for babies and toddlers. Then we will move on to the benefits of reading and some tips on how you can encourage your child to read more so she can transition to regular books. Let's get the ball rolling!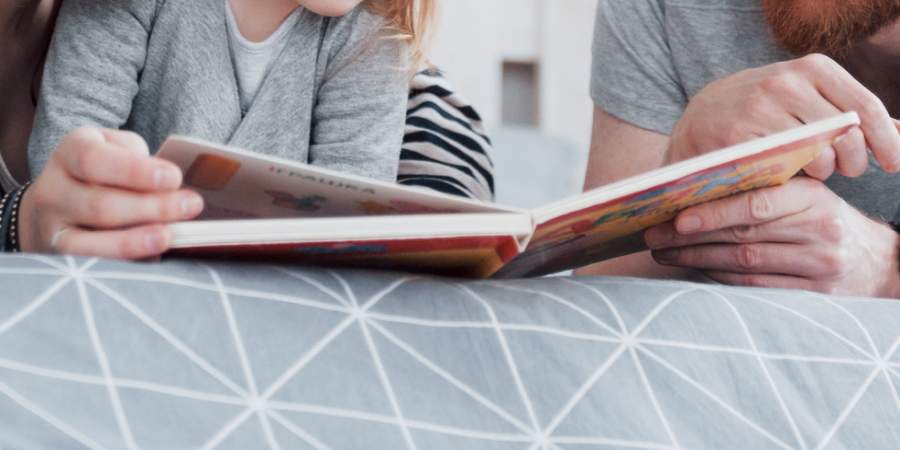 What Are Board Books?
Board books are made of hard, sturdy pages designed to withstand a child's rambunctiousness, from grabbing, throwing, and even biting. They're typically smaller than regular books and can fit into smaller hands. Their pages stimulate the five senses, particularly the senses of sight and touch.
Why Board Books Are Best for Babies and Toddlers
Board books are usually the first books children ever use. Parents prefer them over traditional books because they help make reading time a more fun, interactive, and enjoyable experience both for adults and kids. Board books are actually excellent gifts for young children!
Here are some of the reasons why board books are best for those little hands:
They're a Great Learning Tool
Board books are great learning tools for kids. Grab one that talks about colors, alphabets, or shapes, and pretty soon, your toddler will be familiar with these basic bits of knowledge. Board books may encourage good behavior too. Kids generally mirror what they see and hear, so exposing them to books that promote good values and proper conduct will be beneficial.
They Stimulate the Senses
Board books usually have colorful pictures and big, bold letters. These visually stimulate children to familiarize them with the shapes, letters, colors, and patterns they see. Some also have sounds and rhymes to introduce young children to spoken words. Others offer textures to stimulate children's tactile and sensory experiences, so they learn the differences between soft and hard or smooth and rough.
They're Durable
Board books can usually last longer than traditional ones because they are made of sturdier material. They can hold out against rough handling, which is expected from very young children. Babies and toddlers like to grab, scratch, throw, and even lick and bite. The fragile pages of a regular book would instantly be torn to pieces by these tiny hands.
They're Easy to Clean
Board books usually have a glossy finish. You can quickly scrub off drool, food particles, spills, crayons, and pen marks. Parents won't have to worry when sticky little fingers flip through the pages of a board book because, unlike regular books, their cardboard pages can stand up to most dirt, food, and liquids.
They're the Perfect Length for a Child's Short Attention Span
Board books usually have about five to 20 pages, each with colorful illustrations, large texts, and attention-grabbing details. Young kids may have difficulty focusing and keeping their attention on a particular thing. Short stories and board books are perfect for grabbing and holding their focus long enough for them to be entertained and busy for a few minutes.
They're Portable
Thanks to their smaller size and sturdier makeup, board books are easy to carry around. They can be quickly packed in your bag when riding a car, train, or plane. They are perfect companions when jumping into bed with your little one for those well-loved bedtime stories.
They Help Hone Motor Skills
Board books are made of stiff, sturdy cardboard to encourage children to be bolder in flipping through the pages and exploring books as much as they like. Books may also encourage toddlers to mirror what they see and eventually learn how to clap their hands, point at something they want, or maybe even jump or stand on their tippy-toes.
Transitioning to Regular Books
Moving on to regular books depends on the child's dexterity, which significantly improves around age four. You can check for your child's readiness by offering a traditional book now and then. Guide and observe if your child can be gentler in handling the fragile pages. Given enough opportunities to practice, your child will soon learn how to read a book carefully.
Benefits of Reading Books
Reading books is a great way to teach kids about various topics, including: 
Alphabets
Numbers
Shapes
Colors
Good manners
Life values
Friendship
It helps develop their mind, focus, memory, communication skills, and empathy. Reading books is also a great way to relax and destress. The love for reading is something that they can take with them well into adulthood.
Here are some more benefits your child can enjoy from reading books:
They learn basic knowledge. 
They'll have increased focus and attention to detail. 
They learn to use their imaginations.
They can develop better social skills. 
They're encouraged to speak and communicate earlier.
They learn about the world.
They get quality time with you, their older siblings, and other friends and family members.
Tips To Encourage Young Kids To Read
Encouraging your child to read is easy, especially if you love to read. After all, children are known to adopt and mimic the actions of others, especially the behavior of their parents. It is simply a matter of incorporating books into your daily routine.
Here are some tips on cultivating young readers:
Make books accessible. Position books so that they would be easy for your child to reach. Place books on the lowest shelf in your bookcase, on the coffee table, and their bed. This way, a book is always within reach.
Personalized books. You can order books that are customized to your child's preferences. Ask that the story's main character bear your child's name. Consider using your family members' names, as well. A personalized book will be more amusing and relatable to your child and will help further endear them to reading.
Let them choose. Give your child the freedom to choose which book to read. Doing so gives them a taste of independence. This will also give you ideas on which topics they find interesting.
Encourage interaction and participation. Let your child fill in words and finish sentences. Ask your child to point out and identify certain things in the book. Allow her to turn the pages. This way, she will feel that she is part of the reading process.
Ask questions.  Asking questions will keep your child focused on understanding details in the book. "What'll happen next?" questions will encourage them to think beyond the story and make use of creativity, imagination, and logical thinking.
Allot time to read. Make sure to read at least one book per day. You can allot a special time and place for reading. Some kids are used to reading bedtime stories at night right before sleeping. You could also read with your child at random times of the day. 
Have fun! Make silly noises. Do funny voices. Have marked facial expressions when reading so your child understands the differences between various emotions. Use different voices for different characters in a story. Make reading fun and enjoyable!
Final Thoughts
Board books are great for cultivating a love for reading in young children. They are great for those early formative years between infancy and toddlerhood when children are inquisitive and receptive to their environment. Board books would be an excellent way for them to explore reading more freely until they are ready to transition to traditional books.