Kate DiCamillo is one of the most celebrated children's writers. Her characters range from brave kids to animals and even toys. However, does Kate DiCamillo have a favorite book she wrote?
Kate Dicamillo never mentioned her favorite book she wrote. However, some of her books were important for DiCamillo's career. Because of Winn-Dixie is one such book. It's DiCamillo's first novel that propelled her to her successful career. Her favorite book, in general, is Charlotte's Web.
In this article, I'll discuss some books that are important for DiCamillo's career or reveal something about this amazing (and quite private) writer. I'll also mention her favorite books by other writers and what books her readers like the most.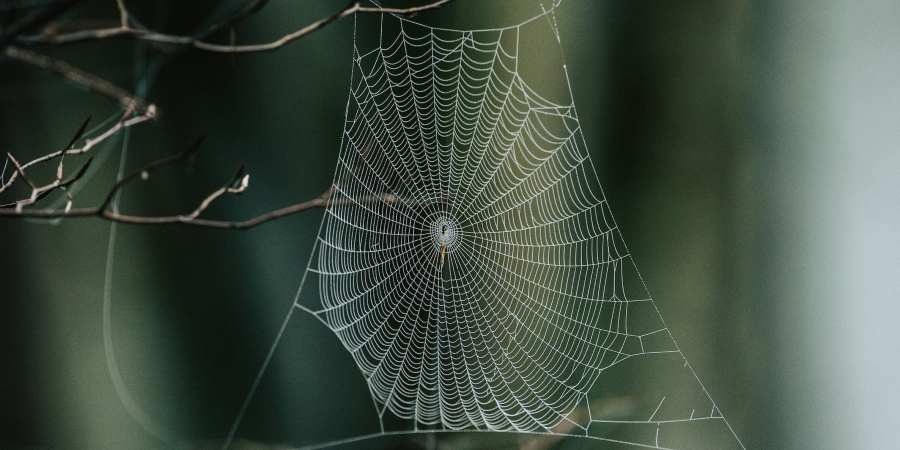 Books by Kate DiCamillo That Are Important To Her
Although DiCamillo never stated her favorite book from the ones she wrote, she gave countless interviews where she discussed some of her books that played an important role in her career.
Kate DiCamillo wrote 31 books in total, but the genres differ. Genre-wise, DiCamillo wrote:
She also contributed short stories in two anthologies. From all this material, it's hard to pick your favorite — especially when you're the author. This is a career many children's book writers dream of, but that would've never happened if it weren't for some of the books below.
Because of Winn-Dixie
Imagine you're working on a kids' literature floor of a book warehouse in Minneapolis, MN, and you feel desperate because you had to leave your family in Florida. On top of that, your landlord doesn't allow pets, so you're stuck all by yourself. Then you sit down and write a book about that experience.
One day, you get to present the book's manuscript to a publishing agent, and it becomes a best-seller. That's what happened to DiCamillo with Because of Winn-Dixie. Without that book (and the whole experience behind it), she would never be the writer we know and love today.
The Tiger Rising
With this book (DiCamillo's second book), DiCamillo tackles more serious issues and relationships. There are love interests between a boy and a girl. There's a love-hate relationship between a son (the boy) and his father. This book's also mysterious because the boy and the girl find a caged tiger in the woods, and they're not sure how it ended there.
Like many of DiCamillo's books, The Tiger Risingmixes happy and sad emotions into a beautiful story of love and forgiveness. It's an important book for her because it established her as a true writer who could make a career in that profession.
She just knows how to write good children's books. If you're interested in what makes a good children's book, read my other article, 10 Characteristics of a Good Children's Book.
Raymie Nightingale
DiCamillo moved with her brother and mother to Florida as a child. Her father was supposed to follow them; instead, he remained in Pennsylvania. DiCamillo didn't know what caused this.
That inspired her book Rymie Nightingale, which follows a girl in Florida who thinks she can win a competition so her father — who also left home — could see her in the newspaper and return home. It's a sad story, but it's DiCamillo's personal story to an extent, and that's why it's such an important mark on her career.
Kate DiCamillo's Favorite Books by Other Writers
Kate DiCamillo might be shy when it comes to her favorite book written by herself, but she speaks openly about her favorite kid's literature writers. Not only that, but she also recommends what the kids should read.
In a public discussion where DiCamillo was surrounded by a sea of kids (as she usually is), she mentioned her favorite book is Charlotte's Web by E. B. White. In another short television piece, she mentions another book by E. B. White — Stuart Little.
Here's that video clip with helpful advice for parents on making their kids fall in love with reading:
Although DiCamillo didn't get to read Charlotte's Web until she was older, in a Washington Post interview, she said she loved reading these as a kid:
The Twenty-One Balloons
The Paddington series
Apart from having her favorite books that she enjoyed as a child, DiCamillo also recommends the following books:
Wonder (R. J. Palacio)
The Watsons Go to Birmingham (Christopher Paul Curtis)
Bridge to Terabithia (Katherine Paterson)
The Year of Billy Miller (Kevin Henkes)
The Madman of Piney Woods (Christopher Paul Curtis)
Rain Reign (Ann M. Martin)
Under the Egg (Laura Marx Fitzgerald)
Harriet The Spy (Louise Fitzhugh)
What Is Kate DiCamillo's Best-Selling Book?
Kate DiCamillo continues to be one of the most celebrated kids' writers, which means she's still widely read. Her books disappear from the bookstores' shelves as soon as they come out. But is there a DiCamillo's book that "rules them all?"
Kate DiCamillo's two best-selling books are Because of Winn-Dixie and The Tiger Rising. Although published in 2000, Because of Winn-Dixie continues to be one of the most-sold DiCamillo novels. The themes of friendship and homesickness are relatable to many people.
DiCamillo's second novel, The Tiger Rising, is read by kids and adults alike. That's the primary reason behind its popularity. Because of Winn-Dixie focuses more on the friendship between a dog and a little girl. On the other hand, The Tiger Rising is about love and hate between different characters.
Although these two novels are best-selling, newer generations who grew up with some movie adaptations of DiCamillo's books — we'll come to that in a second — are slowly turning their interests to those books. For instance, Goodreads' poll of "Best of Kate DiCamillo" ranks the first five books in the following order:
The Tale of Despereaux
The Miraculous Journey of Edward Tulane
Because of Winn-Dixie
The Tiger Rising
Flora & Ulysses: The Illuminated Adventures
Another reason for a book's popularity is often some kind of adaptation; DiCamillo has many of those. Movie adaptations of DiCamillo's novels include:
The Tiger Rising
Flora and Ulysses
The Tale of Despereaux
Because of Winn-Dixie
This just shows many of DiCamillo's books deserve so much credit, but Because of Winn-Dixie and The Tiger Rising combine the adult and kids' worlds so well that both groups still enjoy reading them.
Final Thoughts
Kate DiCamillo never revealed her favorite books from her long list of fantastic novels she produced. However, she said her favorite book by another author is Charlotte's Web by E. B. White.
DiCamillo's books that were important for her career and which she often mentions, include:
Because of Winn-Dixie
The Tiger Rising
Raymie Nightingale
Because of Winn-Dixie was the first novel DiCamillo wrote, and she wouldn't be a writer today without it. Raymie Nightingale is important because it reveals many autobiographical details of DiCamillo's life.
Sources