The amount of Wimpy Kid literature continues to rise beyond the additions to the Diary of a Wimpy Kid series. Jeff Kinney's popular books have grown in popularity to include a shelf full of additional titles, activity books, and even multiple feature films. But just how many books are there in this still-growing series?
There are over 30 Wimpy Kid books comprising the entire Wimpy Kid universe. This includes 17 Diary of a Wimpy Kid books (the latest to release in October 2022), four non-fiction titles, and numerous DIY and other supplemental stories. Diary of a Wimpy Kid: Book 18 is expected in the fall of 2023.
Keep reading to see all the Wimpy Kid books, including the newest title of The Diary of a Wimpy Kid series. You may even find one you haven't read yet with so many titles available!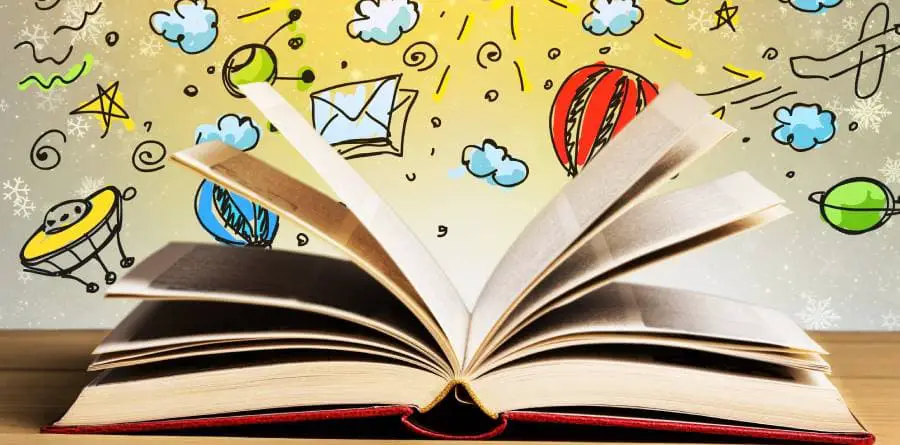 This blog post contains affiliate links
Diary of a Wimpy Kid: Books and Summaries 
The following is a list of the 17 Diary of a Wimpy Kid books currently available and their original publishing date. Diary of a Wimpy Kid: Book 18 is due for release in 2023.
Diary of a Wimpy Kid (April 1, 2007)
'Let me get something straight: this is a JOURNAL, not a diary…but when mom went out to buy this thing I SPECIFICALLY told her to get one that didn't say "diary" on it.'
Meet Greg Heffley. His life has taken a turn as he starts middle school, where he must work to climb the ladder of popularity in a new school. He's desperate to show off his new maturity, yet his friend Rowley sees a rise in fame instead, and Greg begins to doubt himself.
Rodrick Rules (February 1, 2008)
At the start of a new school year, Greg's got a new journal –and he's taking it quite seriously, this time. He also has a humiliating secret he's keeping from it! But it's going to be tough to maintain some privacy when his big brother, Rodrick, threatens to spill the beans. Will Greg manage to survive the school year and keep his barely-cool reputation? 
The Last Straw (January 13, 2009)
Greg's dad has decided that it's time for his wimpy son to become less wimpy, and he arranges some "manly" activities for the two of them to do. Greg is able to avoid most of them, yet when his dad utters the words "military academy," he knows he must find a way to shape up before his dad has him shipped out.
Dog Days (October 12, 2009)
Worst. Summer. Ever. Greg's family is counting pennies, meaning no beach vacation. His backup plans for gaming and TV time alone in his dark bedroom are thwarted by his mom, who desires more "family togetherness." Even his birthday ends in disaster! If that isn't bad enough, his dad brings home a new addition to the Heffley family, leaving Greg outnumbered. 
The Ugly Truth (November 9, 2010)
Greg's anxious to be a grown-up, yet dealing with all the awkward changes and additional responsibilities isn't what he expected. On top of figuring out boy-girl dances and being made to attend his uncle's fifth wedding, Greg is fighting with his best friend. Just how much uglier can growing older get? 
Cabin Fever (November 15, 2011)
Damage has been done to school property, and Greg is the leading suspect. Yet it's not his fault! (Not really, anyway.) Just when the police are close to tracking him down, a massive snowstorm hits, trapping Greg in the house with his family– as if things weren't bad enough!
The Third Wheel (November 13, 2012)
In anticipation of the Valentine's Day dance, love is in the air at Greg's middle school. Greg's world is turned on its head as he and Rowley feel the pressure in a scramble to find dates, fearing one of them may learn what it's like to be a third wheel. Meanwhile, Greg's uncle moved in and has taken over his family's house. 
Hard Luck (November 5, 2013)
It's been a rough ride for Greg lately. Now that Rowley has a girlfriend, Greg is tasked with finding a new best friend, but it won't be easy. His mom tries to assure him that his family will always be there, but it's not what he wants to hear right now. When he comes up short on making new friends, Greg makes a bold choice to roll the dice on his fate to find the right path to take.  
The Long Haul (November 4 and 5, 2014)
Buckle up for a bumpy ride! This summer, Greg's mom wants an "authentic" vacation, so he's trapped in a minivan with his family on a road trip instead of watching TV in the air conditioning. Before long, Greg is dealing with gas-station restrooms, insane seagulls, traffic accidents, and even a runaway pig. It seems this will be a holiday the Heffleys won't soon forget.
Old School (November 5, 2015)
The whole town chooses to unplug from technology to live a simpler life free from electronic devices. Yet, Greg's not sure he can handle the "old school" way of living. Greg feels blessed to have his journal when he takes a school trip to learn how to survive in the wild at Hardscrabble Farm.
Double Down (November 1, 2016)
With Halloween around the corner, scary things come at Greg from every direction. His mom says video games turn his brain into mush, and it's time for him to tap into his 'creative side' and get a new hobby. When he finds some gummy worms and an old camera, Greg decides to make a movie to get his mom off his back –plus, he's sure to become rich and famous…right?
The Getaway (November 7, 2017)
The Heffleys are headed to a tropical island resort to escape the cold weather and stress of the upcoming Christmas season. However, Greg and his family soon find out that paradise isn't what they thought it would be. Battling bouts with venomous creatures, stomach issues, and sun poisoning, will the trip be a total disaster, or can it be saved?
The Meltdown (October 30, 2018)
After a heavy snowstorm, Greg's school is shut down, and the whole neighborhood becomes a winter warzone! Greg and Rowley find themselves in rival groups, battling for territory and building forts while snowballs fly. Will they master the art of war? They'll have to survive first.
Wrecking Ball (November 5, 2019)
The Heffleys are dealt an unexpected hand when Aunt Reba passes away and leaves them an inheritance. While they're sad to have lost their aunt, the family is looking forward to using the money to make some much-needed home improvements. Yet, Greg quickly learns that renovations aren't as fun as they sound, as the family must deal with unwanted critters, toxic mold, and walls falling down. Can his family still live there once all the dust has settled?
The Deep End (October 27, 2020)
It's time for another Heffley family vacation! Since they can't afford to go overseas, they opt for a cross-country camping trip instead. But their plans take an unexpected turn when they get stranded at a campsite that's anything but a summer dream. Greg worries they're in too deep to save this vacation as he faces an unfortunate experience with his swimsuit while his family is floating down the river. 
Big Shot (October 26, 2021)
Greg wants to retire from athletics for good after a terrible school competition, but his mom convinces him to give basketball a go. Tryouts go horribly, yet Greg manages to make the cut and secures a spot –on the worst team! Greg and his teammates have slim chances of winning when the season begins. With the ball in his hands and the game on the line, will Greg come out a winner or blow his big shot? 
Greg joins his brother out on the road with his rock band, Löded Diper. Only Greg discovers that the rock 'n roll lifestyle isn't as glorious as he thought. With the mounting pressure of unpaid gigs, late nights, and bandmate bickering, Greg must help the band overcome and reach their full potential. He must act quickly before too much time with his brother turns into a diper överlöde.
Supplemental Non-Fiction Wimpy Kid Books
The following supplemental Wimpy Kid books are available from Amazon.com.
Wimpy Kid Do-It-Yourself Books 
Here are the available DIY books in the Wimpy Kid universe. (Note: all titles are available on Amazon.com.)
Other Titles by Jeff Kinney
Enjoy these other stories written from the imagination of Greg's best friend, Rowley Jefferson, also available on Amazon.com:
Are More Wimpy Kid Books Planned for Release?
More Wimpy Kid books are planned for release as author Jeff Kinney continues to write new stories for the series. Books 17 and 18 of Diary of a Wimpy Kid are due out in the fall of 2022 and 2023, respectively. 
Jeff has also updated and revised some of his non-fiction titles throughout the years for his fans. And recently, with the release of The Diary of a Wimpy Kid movie streaming on Disney+, there's now a Diary of a Wimpy Kid Special Disney+ Cover Edition (available on Amazon.com).
Do You Need to Read the Diary of a Wimpy Kid Books in Order?
You don't need to read the Diary of a Wimpy Kid books in order, as each story is enjoyable (and relatable) on its own. However, many Wimpy Kid fans recommend that you do read them chronologically so you're properly introduced to Greg Heffley and can "grow up with him" through the series. 
Can You Read Diary of a Wimpy Kid Online?
You can read the entire series of Diary of a Wimpy Kid online at Funbrain.com. The series made its virtual debut in May 2004 as a part of the educational database and has since been viewed by over twenty million unique readers online. 
Click here to read Diary of a Wimpy Kid at Funbrain.com!
Conclusion
With so many Wimpy Kid books available, it can be hard to keep them all straight. Yet you won't hear fans complaining, as they're more than happy to have this heartwarming series continue to grow!