Frank Herbert's book Dune captivated sci-fi lovers starting back in 1978, and the story has continued to expand and attract fans for over four decades. The Dune series now includes prequels, short stories, and other publications to keep readers submerged in this beloved adventure set in a distant future. One trivial detail curious fans often wonder about is which book is the longest.
The longest book in the Dune series is God Emperor of Dune, at 496 pages of epic text. Written in 1981, it's the fourth of the original six novels by Frank Herbert. His son, Brian Herbert, later wrote longer Dune books with co-author Kevin J. Anderson, including four titles reaching 624 pages. 
Keep reading to learn the length of each book of Herbert's Dune series and other interesting facts about the various published works in this popular franchise.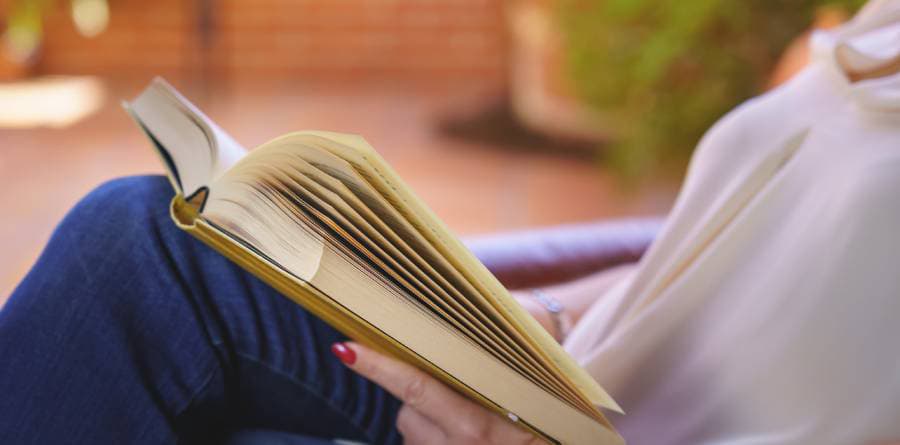 Number of Pages in the Original Dune Books
Frank Herbert stayed somewhat consistent with the length of his Dune novels. Even his second-longest book is only 16 pages shy of matching the longest, God Emperor of Dune, as seen in the chart below. 
However, Brian Herbert and Kevin J. Anderson came along and (by these standards) crushed the previous record for page count, surpassing Frank's longest length by a whopping 32 pages. 
Here's a chart that lists the original books of the Dune series in chronological order of publication and notes the number of pages in each book. 
Dune Book Length: Frank Herbert vs. Brian Herbert and Kevin J. Anderson
Except for Dune Messiah –which is nearly half the length of God Emperor of Dune– Frank remained a thorough yet succinct storyteller. His son and Anderson, however, seem to prefer expanding the universe Frank created. 
The original six novels authored by Frank served fans as the entire yet incomplete series for more than four decades. Unfortunately, the final chapter with the working title "Dune 7" was left unfinished before his death in 1986. 
While readers were provided hints in Heretics of Dune and Chapterhouse: Dune as to the direction Frank would take in the final book, several questions remained unanswered. Although, his friend and fellow sci-fi writer, Norman Spinrad, would later share in a 2009 interview that Frank told him he "planned to end the series with a novel that would transition to a fictional universe of democratic rule."
After obtaining two floppy discs filled with notes and an outline of his late father's ideas for the final novel, Brian and Kevin attempted to follow Frank's intentions for the overall theme and direction of the story. 
Yet, before they would complete this endeavor, the authors also began to write short stories and other related publications for the series. Notably, The Road to Dune, released in 2005, included three of their short stories and an alternate novel to Dune written based on Frank's notes for the original. While unbeknownst to fans and critics at the time, this alternative version of Dune was a foreshadowing of the final chapters soon to come.
Eventually, over 20 years after the previous book was published, Dune 7 was completed and published as two distinct novels titled Hunters of Dune and Sandworms of Dune. Published in 2006 and 2007, respectively, they received mixed reviews by critics. 
Speculation arose that Brian Herbert and Kevin J. Anderson were set on expanding the series and, rather than aim to interpret and follow Frank's notes faithfully, the authors stretched the ending to accommodate the many prequels and additional chapters they wanted to write.
Herbert and Anderson went on to pen 13 other supplemental novels and prequels among several short stories and other publications to help grow the series into the popular franchise it is today. Their newest and final title in the Caladan Trilogy series, The Heir of Caladan (length currently unknown), is set to be released on September 21, 2022.
List of Supplemental Novels in the Dune Series From Longest to Shortest 
Here are the 13 novels that Brian Herbert and Kevin J. Anderson have added to the original Dune series after realizing Frank Herbert's original series to completion. Titles are listed in order of their length, from longest to shortest: 
Supplemental Dune Short Stories 
Here's the list of supplemental Dune short stories in order of publication date. This list also contains two titles that fit chronologically between Navigators of Dune and House of Atreides, included in a new book titled Sands of Dune. All have an upcoming 2022 release date, according to the Dune Novels website: 
1999 – "Whisper of Caladan Seas" (Tales of Dune, set during the events of Dune)
2000 – "Blood and Water" (stand-alone piece from House Harkonnen)
2001 – "Fremen Justice"/ "Nighttime Shadows of Open Sand" (stand-alone piece from House Corrino)
2002 – "Hunting Harkonnens" (Tales of Dune)
2003 – "Whipping Mek" (Tales of Dune)
2004 – "The Faces of a Martyr" (Tales of Dune)
2006 – "Sea Child" (Tales of Dune, set during the events of Chapterhouse: Dune)
2009 – "Treasure in the Sand" (Tales of Dune, leads into Sandworms of Dune) 
2011 – "Wedding Silk" (Tales of Dune)
2016 – "Red Plague" (Tales of Dune, leads into Navigators of Dune)
2017 – "The Waters of Kanly" (Sands of Dune, set during the events of Dune)
2019 – "Blood of the Sardukar" (Sands of Dune, set during the events of Dune)
2022 – "Imperial Court" (Sands of Dune)
2022 – "Edge of a Crysknife" (Sands of Dune)
Conclusion
Frank Herbert's 1981 title, God Emperor of Dune, remained the longest book in the Dune series at 496 pages for a quarter-century. This length was surpassed by Brian Herbert and Kevin J. Anderson's 528-page penultimate title, Hunters of Dune, in 2006 and then matched by the final chapter, Sandworms of Dune, a year later. 
Herbert and Anderson continue to publish new (and longer) books and short stories in the series, with their latest titles hitting bookshelves and online shopping carts in fall 2022.