Dr. Seuss is a leading author of children's books and one of the most popular writers in the world. He's written more than 60 books for kids and has sold approximately 700 million copies worldwide. But why is Dr. Seuss such a popular author?
Dr. Seuss is such a popular author because he made children's books fun to read. His writing style is memorable because it contains rhythm and made-up words, and his books have universal themes and lessons that still apply today.
In this article, I'll explore these and other reasons why Dr. Seuss is such a popular author and remains popular to this day.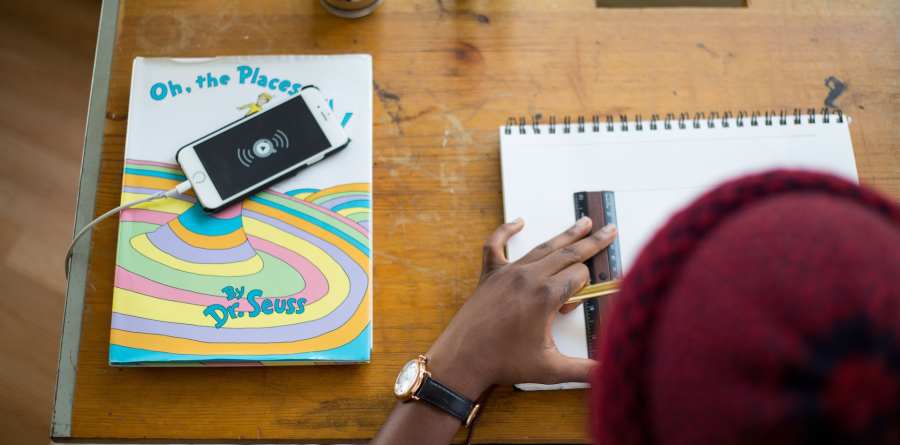 1. He Provided a Unique Take on Children's Books
Dr. Seuss was a children's author who changed the landscape of children's literature. His books stood out against other children's books that were published around the same time. He achieved this by using original techniques in his writing, which included:
Rhyming words. For example, in The Grinch Who Stole Christmas!, he writes, "'Maybe Christmas,' he thought, 'doesn't come from a store. Maybe Christmas…perhaps…means a little bit more!'"
Alliteration. Alliteration is when writers use multiple words that start with the same sounds next to each other. This writing technique makes his stories catchy and fun. Examples of alliteration include, "grickle-grass grows" and "truffula trees."
Humor. Dr. Seuss made up words in his books that sound funny when pronounced and read. Examples of words he invented include "wumbus" and "yuzz-a-ma-tuzz."
Illustrations. Not only did Dr. Seuss pen stories, but he drew illustrations for them that were included in the book. These were fun and quirky, just like his writing.
2. His Writing Style Is Memorable
Dr. Seuss's stories and characters come alive on the page. The characters he created were simply not seen around the time they were published, which made them break the boundaries of imagination.
Examples include the Grinch, which is bright green and furry and has a bad attitude during the festive time of year when everyone else is happy. Another example is the cat character in The Cat in the Hat, which is a large white cat with human qualities.
Dr. Seuss also wrote about exciting, made-up places. Examples include Who-ville in Horton Hears a Who, which is situated on a speck of dirt, and The Waiting Place, which we read about in Oh, the Places You'll Go. This is a place where people wait for various things, such as buses and mail.
3. He Helped Children To Read
Dr. Seuss didn't just write many fun, engaging books that children loved to read. He reshaped children's education with his intelligently crafted books. He helped children learn how to read in an easier, more enjoyable way.
It's said that Dr. Seuss read an article in Life magazine in 1954 about how children were struggling to learn to read because their books were boring. This inspired him to produce more exciting books for children.
Publishing houses consulted with Dr. Seuss to ask him to write a children's story in just 220 words. He penned The Cat in the Hat, which was an instant success when it was published in 1957.

To find out more about where Dr. Seuss got his amazing ideas, read our article, "This Is Where Dr. Seuss Got His Inspiration."
4. His Books Have Universal Themes and Lessons
One of the biggest reasons for Dr. Seuss's popularity is the universal themes featured in his books that are still applicable today.
An example can be seen in How the Grinch Stole Christmas!, which takes a look at how the festive season isn't about commercialism or materialism, but rather about family and opening one's heart to the spirit of love.
On the other hand, his story The Lorax has an environmental theme. Although the book was considered too gloomy for children, its messages of respecting nature and our environment are important ones that should be taken seriously.
One of Dr. Seuss's most popular books, The Cat in the Hat, has a moral message for kids about being who you are and not caving to peer pressure. It also teaches children to love who they are and accept everyone for who they are.
5. His Books Were Filled With Silliness
When The Cat in the Hat was published in the '50s, there were many other fantastical children's books published at the same time. These included The Lion, the Witch, and the Wardrobe by C.S. Lewis and Charlotte's Web by E.B. White.
Dr. Seuss's The Cat in the Hat was fantastical thanks to its protagonist, a cat, who entertains two lonely kids on a rainy afternoon. However, what sets Dr. Seuss's works apart is that it was filled with silliness.
Many of his books included made-up words and silly quotes, such as:
Gluppity-glup
Zong
Zizzer-zazzer-zuzz
Obsk
Jertain
These nonsensical words add humor to his stories while also helping children to forget about learning even though they're learning language and its rhythm.
Making children's books so much fun to read encourages children to read them again and again.
6. Dr. Seuss Has Quotes That Will Always Be Meaningful
Dr. Seuss's books contain a variety of powerful quotes that are still worthy of sharing and remembering today. This is a reason why his books are so timeless, not just for children but for adults, too!
Here are some popular examples of his quotes:
"To the world, you may be one person, but to one person, you may be the world."
"You have brains in your head. You have feet in your shoes. You can steer yourself in any direction you choose."
"Don't cry because it's over, smile because it happened."
"Reading can take you places you have never been before."
"Always remember you are braver than you believe, stronger than you seem, smarter than you think, and twice as beautiful as you've ever imagined."
These quotes are so popular, you've probably seen them on a variety of platforms, such as social media, which shows how popular and beloved Dr. Seuss still is today.
Sources